Over the next couple of weeks, we're rolling out some changes to the Tali Chrome Extension and we wanted to share this update with all our users.
Soon, when you log into Tali you'll notice some small improvements to the widget and sidebar.  The aim of these changes is to make these important features easier to find and use.  We hope you agree!
RELEASED: Widget Wonders – Simplified and Streamlined!
Starting with the heart of your Tali experience, the widget: we've given it a fresh makeover to make your navigation even more intuitive. We heard your feedback, and we understand that the most valuable features should be the easiest to access. With that in mind, we've bid farewell to the EHR Assistant and Medical Search buttons. While they served their purpose, we felt it was time to declutter and optimize the widget space.
But don't worry: we're not just taking away without giving something back. Introducing the star of the show, the new Ambient Scribe button! This simple change allows you to effortlessly record conversations with your patients, ensuring you never miss crucial details. We believe that keeping a record should be seamless, and Ambient Scribe aims to make it just that.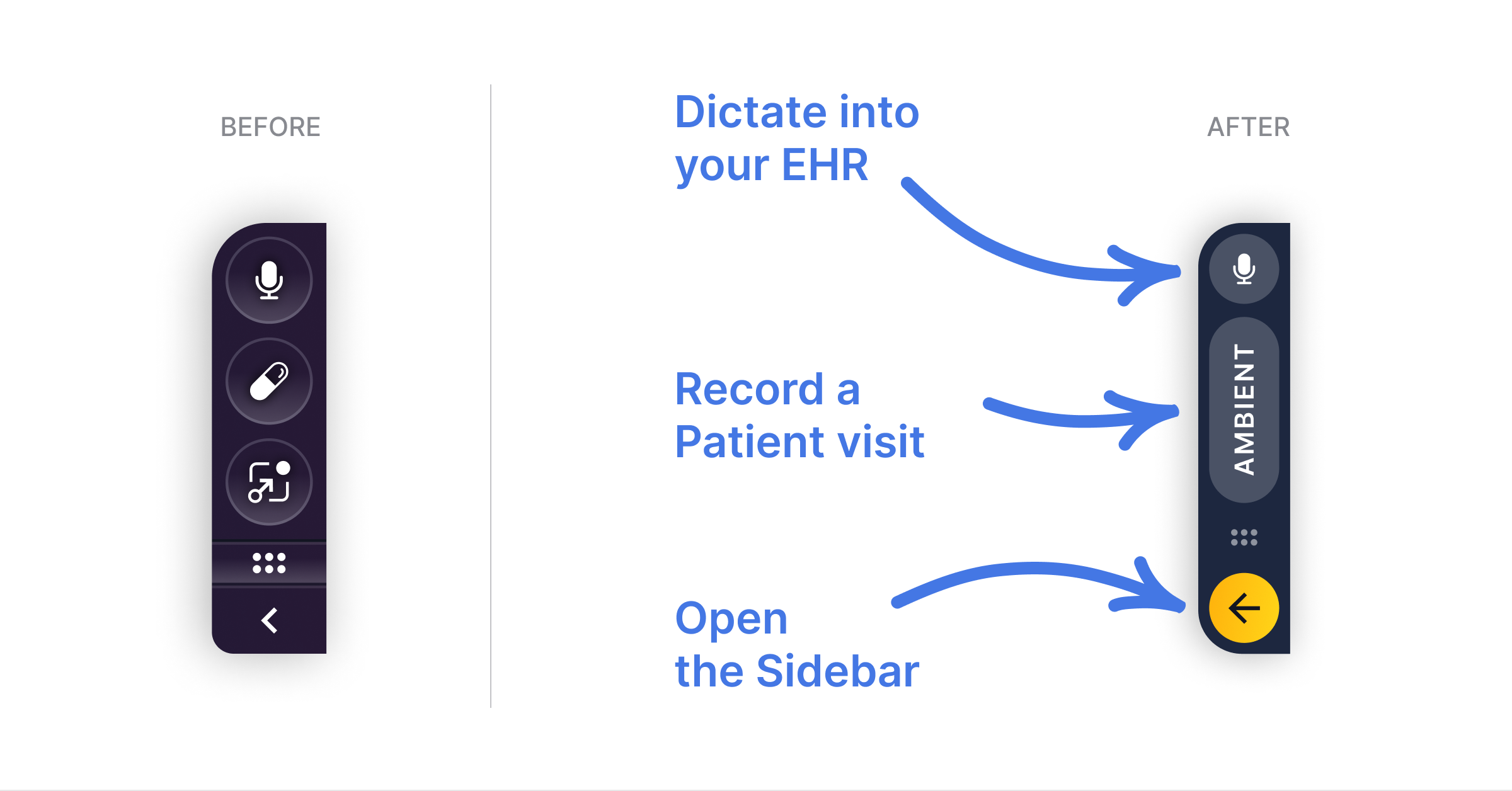 Once you're recording, you will still have controls shown in the widget to pause or discard your transcription.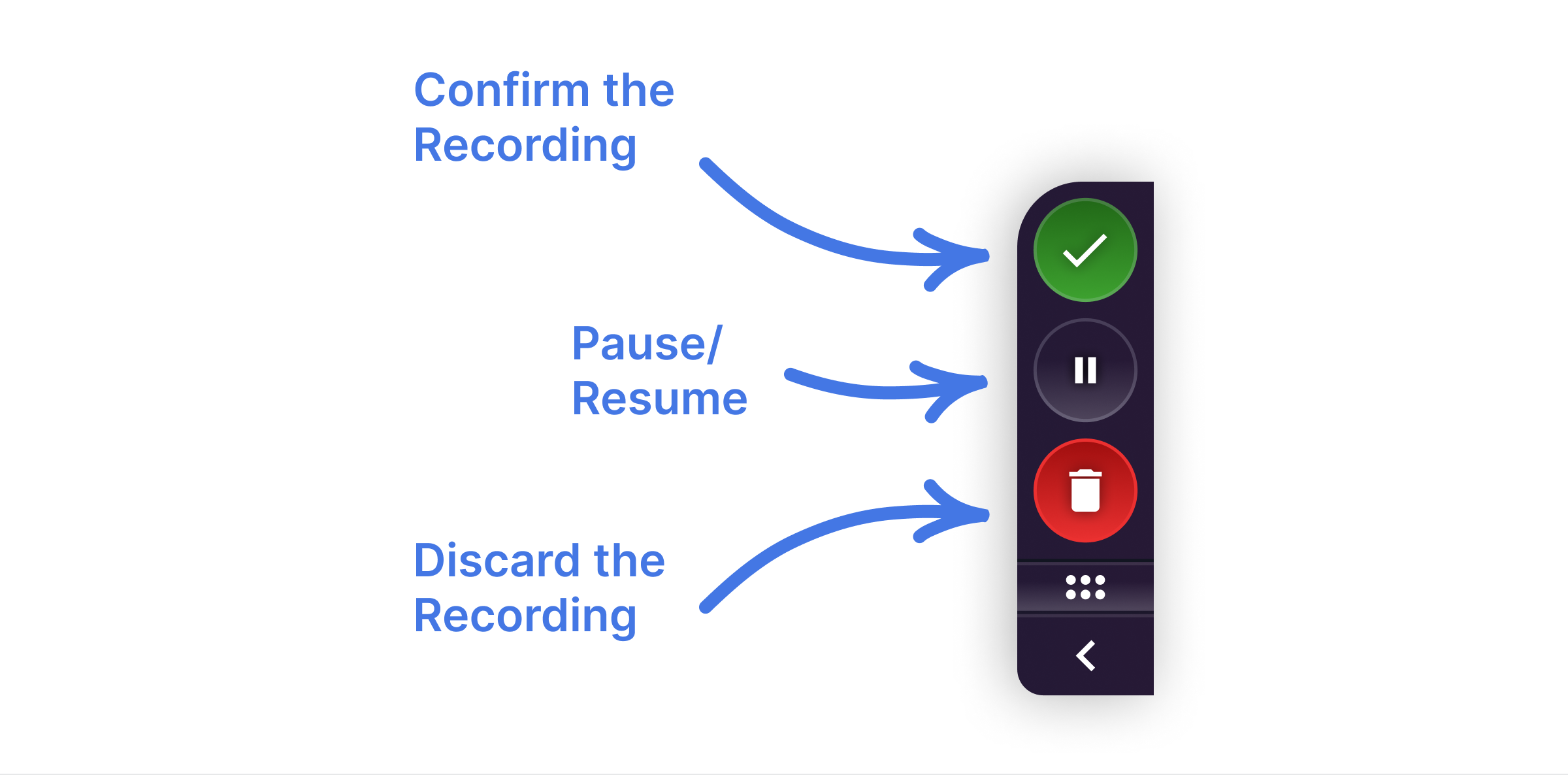 Moreover, we've polished the entire widget to create a tidier and cleaner look. We understand that you want to focus on your patients, not on navigating through complex interfaces. With this refined design, we're confident that using these powerful features will be an absolute breeze. Your time is precious, and our goal is to make every second spent with Tali count.
Faster Note History
Now the most recent notes (SOAP and the visit Transcriptions) are shown at the top.  We also improved the performance of this screen and your notes will be populated significantly faster.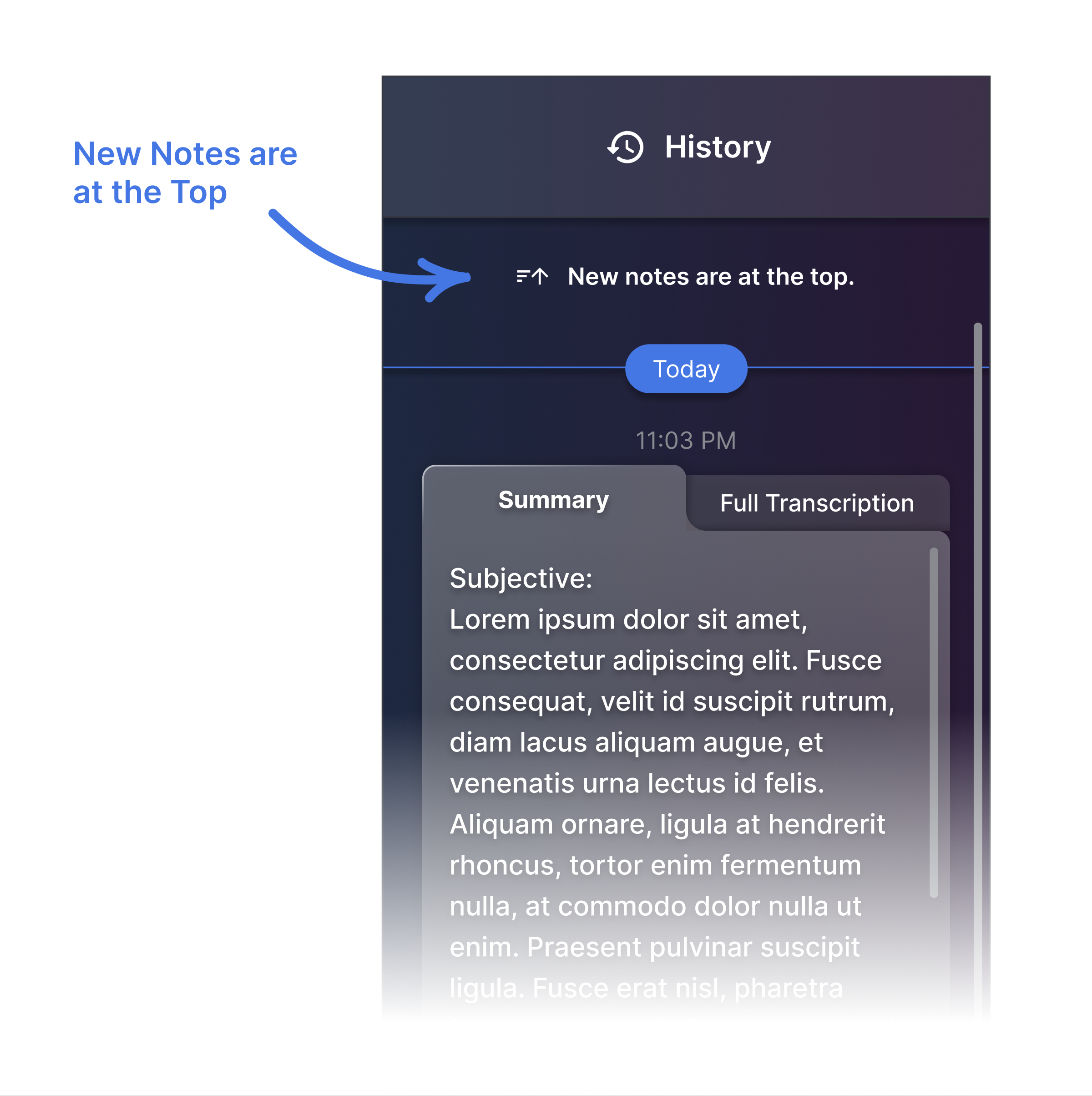 COMING SOON: Sidebar Simplicity: Finding Features Made Easy!
Soon after, we'll roll out some changes to the sidebar – your trusty companion for quick access to essential tools. We've taken your feedback to heart, and we're excited to present a simplified and more user-friendly sidebar. It's all about making your interactions smoother and your workflow more seamless.
A cleaner look that's easy on the eyes and simple to navigate. No more searching for what you need amidst cluttered buttons – we've reimagined the layout to ensure that the most valuable features take center stage.  As soon as you open the sidebar, you'll notice the transformation.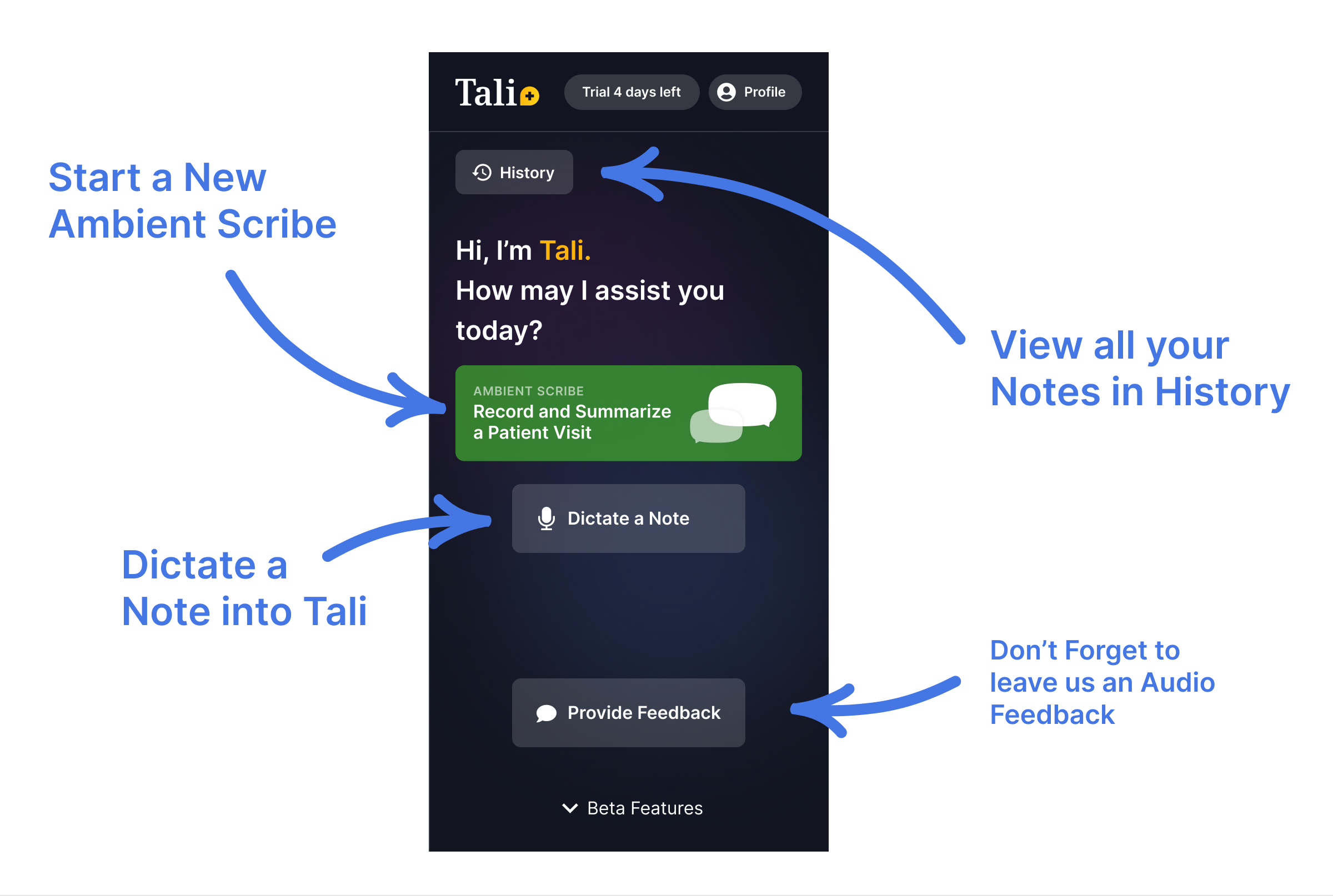 Ambient Scribe and Medical Dictation will be more prominent than ever, allowing you to jump into recording conversations and dictations without any hassle. These features are integral to your practice, and we're committed to ensuring they're at your fingertips whenever you need them.
But what about the EHR Assistant and Medical Search, you ask? We're happy to report that they're still right there, by your side. We've given them a bit of a makeover too, tidying them up so they're always available but never in your way. We know that finding the right balance between functionality and simplicity is key, and that's exactly what we've achieved with these changes.  
So, when you log into Tali next time, take a moment to appreciate the subtle yet impactful changes that we've lovingly crafted to make your life easier. Your feedback and support have been invaluable in shaping these improvements, and we're grateful to have you with us on this journey.  Keep the feedback coming!
Thank you for being a part of the Tali community, where your success is our priority. As we forge ahead, our promise to you remains strong – to empower you with tools that simplify your practice, amplify your impact, and make your patient interactions truly exceptional. Here's to a brighter, more efficient future with Tali!
Keep exploring, keep practicing, and keep making a difference. We're right here with you, every step of the way.
New to Tali?  Sign up for your free trial today.