This article delves into ER scribes' multifaceted responsibilities, the benefits they bring to healthcare facilities, and how they leverage technology for precision and efficiency. We'll also explore the challenges they face and the evolving tools, including innovative solutions from companies like Tali AI. Whether you're a healthcare professional or simply curious about this essential role, join us as we navigate the world of Emergency Room Scribes.
Emergency Room Scribes, often referred to as ER scribes, have become an integral part of the modern healthcare landscape. Their role goes beyond just assisting physicians in the emergency department; they serve as vital allies in enhancing patient care, improving hospital efficiency, and alleviating the workload on healthcare professionals. This comprehensive guide delves deeper into the multifaceted world of Emergency Room Scribes, exploring their diverse responsibilities, the benefits they bring to healthcare facilities, and the evolving tools and technologies they utilize to excel in their roles.
The Role of Emergency Room Scribes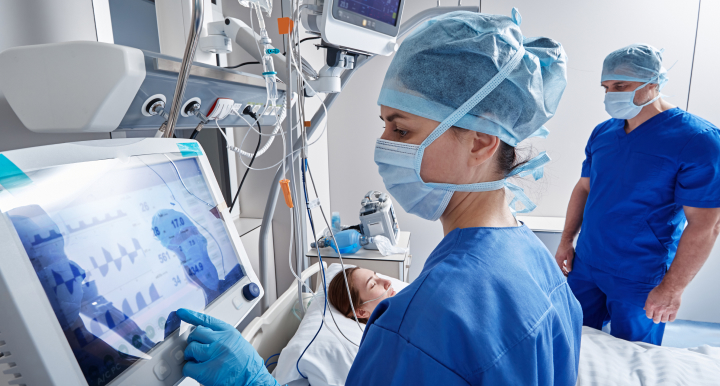 Emergency Room Scribes are meticulously trained professionals who work side by side with physicians in the demanding environment of the emergency department. Their primary responsibilities encompass assisting physicians with comprehensive documentation, including recording patient history, conducting physical examinations, and detailing treatment plans. In addition to this, they play a pivotal role in handling essential administrative tasks, such as entering orders for laboratory tests and imaging studies, as well as liaising with other healthcare providers.
Enhancing Physician Productivity
One of the most significant advantages of incorporating Emergency Room Scribes into the healthcare team is the substantial improvement in physician productivity. In a high-stress, fast-paced setting like the emergency room, time is of the essence. By taking charge of documentation and administrative duties, ER scribes free up physicians' valuable time, enabling them to dedicate more attention to their patients. This, in turn, fosters better patient-provider interactions, potentially leading to enhanced patient outcomes and heightened levels of satisfaction.
Mitigating Physician Burnout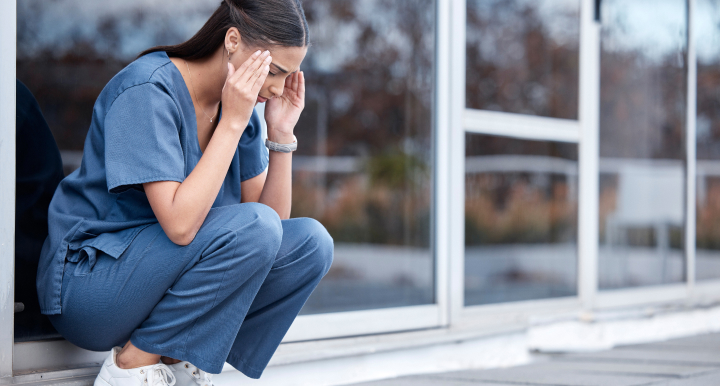 The demanding nature of healthcare often leaves physicians grappling with burnout, exacerbated by the overwhelming volume of documentation and administrative tasks they are burdened with. Emergency Room Scribes serve as a crucial buffer against this burnout. By shouldering a substantial portion of these responsibilities, scribes allow physicians to channel their energy and expertise into the most critical aspect of their profession - providing compassionate and effective care to patients. This reduction in administrative strain can rejuvenate healthcare professionals, ultimately benefiting both them and the patients they serve.
Navigating Challenges and Risks
While the advantages of having ER scribes are substantial, it's essential to acknowledge the potential challenges and risks associated with their role:
Keeping Pace: The dynamic and high-pressure environment of the emergency department demands quick thinking and adaptability. ER scribes must keep pace with the rapid flow of patients, ensuring that no critical information is missed.

Ensuring Accuracy: The accuracy of documentation is paramount for patient care, and there is always a risk of oversight. Healthcare providers, therefore, need to invest in comprehensive training programs and quality assurance measures to mitigate these risks effectively.
Leveraging Technology for Efficiency and Precision:
In the digital age, Emergency Room Scribes are not just reliant on traditional methods of documentation. Many are adopting cutting-edge tools and technologies to enhance their efficiency and precision. For instance, some scribes are utilizing voice recognition software to transcribe physician-patient conversations in real-time. This innovation allows for more accurate and efficient documentation, reducing the margin for error. Furthermore, artificial intelligence (AI) tools are being employed to assist scribes in identifying crucial information within patient charts and medical records. These advanced tools empower scribes to swiftly pinpoint critical data, ensuring that nothing vital is overlooked in the rush of the emergency room.
numerous companies are stepping into this field, offering innovative solutions to support these crucial healthcare roles. Among the pioneers in this space is Tali AI, alongside several other reputable companies. Tali is dedicated to providing cutting-edge tools and technologies that empower Emergency Room Scribes. Take a free tour on Tali AI website!
Conclusion
In conclusion, Emergency Room Scribes are indispensable allies in the healthcare system, alleviating physicians' administrative burdens, enhancing productivity, and ultimately improving patient care. While there are some associated risks, their ability to streamline documentation processes and leverage cutting-edge tools demonstrates their value as essential contributors to the well-being of both medical professionals and the patients they serve. As healthcare continues to evolve, ER scribes will play an increasingly pivotal role in ensuring the efficient and compassionate delivery of emergency medical services. Their presence is a testament to the ongoing commitment of healthcare providers to adapt and innovate for the betterment of patient care.